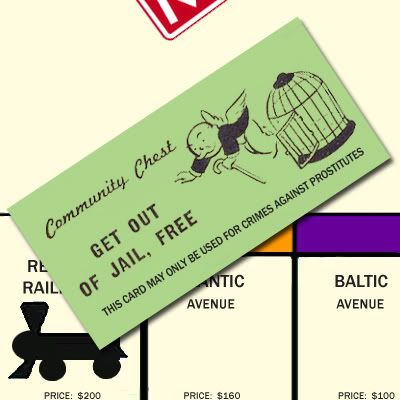 Australian prostitution law reform has a long way to go before it parallel's New Zealand's Prostitution Reform Act 2003.  New Zealand prostitution laws are now some of the most liberal in the world (1).  The most significant problem area's, in my opinion, for Australian sex workers and their clients is the lack of a national policy uniting all states, and the overall decriminalisation of sex work itself.
There are particular area's for concern with regard to the current prostitution regulations outlined by the Queensland Prostitution Licensing Authority (PLA) (2) and current police practices which appear to contradict each other.  For example, it is illegal for a client to ask for sex services without a condom (Natural) and if reported, may be charged accordingly.  However, Queensland police are proposing in an Amendment Bill 2011, to include Clause 101 in the current legislation, which allows police to continue to practice entrapment and ask sex workers for Natural (without a condom) sex services, in a supposed attempt to stop the spread of sexually transmitted diseases (STI's).
It doesn't take a genius to see that under current legislation, this is illegal where individual police officers could be charged themselves for breaking the law.  There is also concern for the method in which police officers may enact entrapment.  I believe police are targeting Asians and young people in the sex industry who may not be aware of current laws and practices and who are limited in their ability to defend themselves when faced with an undercover police officer pressuring them for Natural sex services.  Many are afraid of the police, and with good reason, while others have language barriers or are just plain young and uneducated.
I'm sure we all agree that by changing a law to allow police to enforce entrapment for sex workers is a waste of tax payers money.  At the end of the day, an individual sex worker will receive a minimal $500 fine and continue on their merry way. Thousands of dollars are wasted, in a so-called attempt to reduce the spread of STI's when in actual fact, most sex workers are familiar with condoms and use them regularly and have done so successfully for years.  The issue is not with sex workers spreading disease, but with our young people between the ages of 15 and 24 (3), who randomly have unprotected sex as par for the course.
Presently, different Australian states have different degree's of decriminalisation and regulation and it is a legislative nightmare for sex workers who travel frequently interstate.  In Queensland for example, sex workers do not need to be registered if they are working as independents, however are required to be registered if they are working from a brothel.  In the Northern Territory (NT), all sex workers must report to and register with the police upon arrival and may only work from a licensed brothel.
As far as Queensland PLA health regulation goes, it is a compulsory requirement that all sex workers working in a brothel, have a sexual health check every 3 months. However independent sex workers do not have to have any – although it is my opinion that best practice includes having regular sexual health checks for peace of mind and health regardless of where we work from.
In conclusion, by undermining efforts to develop a cohesive prostitution law reform and raise awareness of the use of condoms by sex workers, such as the work that RESPECT INC (4) are doing, and legislating that police can continue old out-dated practices by breaking the law, is a slap in the face to any sort of prostitution law reform.  There are current anti-discrimination laws in place to protect people from this sort of harassment and vilification (5).  There are other more important area's of actual crime where your services are desperately needed such as in homicide, theft/burglaries and domestic violence.  There is nothing wrong with offering or paying for sex services by consenting adults.
It is equally ludicrous to assume that different states have different types of sex workers that require different laws in order to provide the same sex service that has been provided for thousands of years.  Come on Australia!  Wake up and smell the roses.  The world is changing and becoming more tolerant.  Sex workers are not going away. We may as well make it safe for everyone and this includes taking opinions seriously from sex workers who have direct knowledge and experience to develop appropriate legislation for all concerned.  It makes sense that having a national cohesive prostitution law reform such as New Zealand's, would benefit the majority of Australians.
© Copyright, 2011, escortjodine.com.  All Rights Reserved
References:
(1)   http://en.wikipedia.org/wiki/Prostitution_in_New_Zealand
(2)  http://www.pla.qld.gov.au/
(3)  http://www.cdc.gov/std/health-disparities/age.htm
(4)  http://www.respectqld.org.au/
(5)   http://www.adcq.qld.gov.au/Brochures07/lsa.html
Footnote:
I have included the web reference for the Centre for Disease Control and Prevention, America (3) to highlight STD rates among young people between the ages of 15 and 24 as a reliable, comparable and evidential based source.